Hi Leader,
Exciting news! Following the publication of my book Create New Futures, I was invited to share my thoughts on conversation frameworks that accelerate innovation during interviews with two key media outlets: Forbes and the Huffington Post. You may read them by clicking on their respective links.
When I wrote Create New Futures and then recorded the audio version of the book, I committed to help you transform your leadership by stimulating new mental models and breakthrough ideas. My goal is for you to discover inspiring frameworks and concrete value on every page. I sought to take you with me into the consulting trenches by disclosing how I help senior leaders imagine new possibilities and produce accelerated results. Most importantly, I want to enable you to implement these ideas immediately by downloading a proven operating system that produces innovative outcomes.
To build on this body of work and bring you even more stimulating ideas, I recently launched my Create New Futures podcast. This additional medium allows you to listen in on my conversations with thought leaders, experts, and others willing to share their fascinating ideas, perspectives, and insights. You will be able to shape and create new futures for yourself and your business by applying the strategies and practices we discuss during these conversations. You may access this treasure trove of value by clicking here.
---
To whet your appetite, I am sharing information about the first three episodes below. In episode three, we discuss how to instigate and agitate learning to make sure your team is renewed and to prevent the organizational brain from atrophying because it is locked in "repeat" mode. You will learn why the most successful transformation efforts are designed with the 90/10 rule of adult learning in mind. Here are some of the key points I discuss during this 12 minutes podcast:
Listen to Episode 3: Instigating Breakthrough Learning and the 90/10 Rule (12 minutes)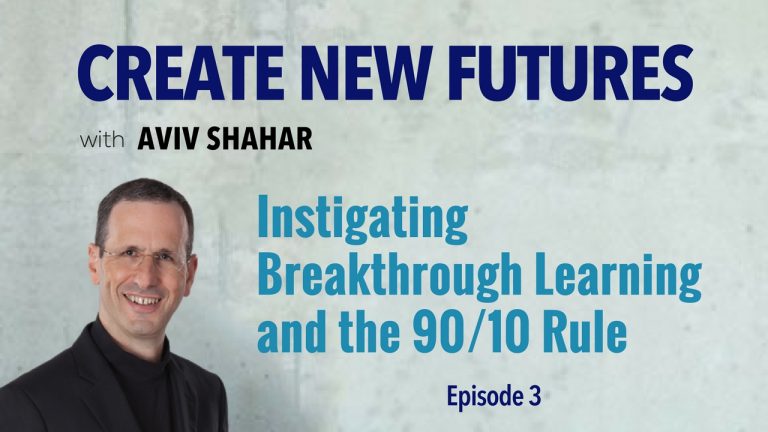 To thrive requires leaders to become life-long, passionate learners propelled by insatiable curiosity. The day you stop learning is the day you begin to die.
You enable development, progress, and growth when you demonstrate leadership by facilitating learning for yourself and for your team. We become fully alive when we connect vital ideas, create meaning, apply new practices, and act on possibilities and insights.
We experience the highest impact learning by applying the 90/10 rule of adult learning. Internalizing and integrating transformative nuggets of knowledge, (the "10" in the rule) have the power to update and rearrange what we already know (the "90").
By applying the 90/10 rule to your leadership transformation efforts, you will dramatically accelerate the development of your team and the results you are working to create.
---
Listen to Episode 2:Guide Leaders to New Horizons Through Poetry with Libby Wagner (57 minutes)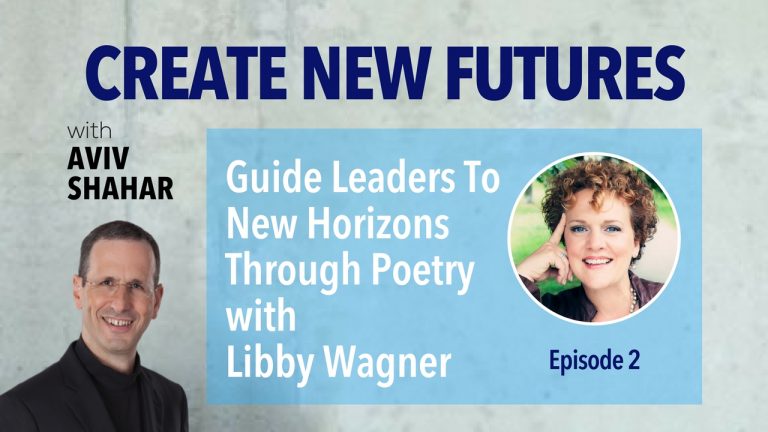 My guest for this 57-minute conversation is Libby Wagner, poet, author and sought-after speaker. To my knowledge, Libby is the only former poetry professor who is invited and welcomed warmly into boardrooms across the country. A trusted advisor for presidents, CEOs and executive directors, her work with numerous Fortune 500 companies has influenced the cultures of organizations such as The Boeing Company, Nike, Philips, and Costco. She is the author of the Amazon best seller The Influencing Option: The Art of Building a Profit Culture in Business. You can find her inspiring Ted talk Own Your Voice on YouTube. Libby's unique approach enables executives to create dramatic, memorable impact by leading their organizations more confidently toward innovative horizons.
Essential Learning Points:
Why poetry both requires courage and how it inspires courage in leaders.
How to apply the four levels of listening within the context of building a practice of reflection.
How adopting a poet's perspective can help you develop outcome-based thinking and communication.
Why leaders must resist the commoditization of language and ideas.
How to avoid a common problem with teams that quickly creates misunderstandings and breakdowns.
---
Listen to Episode 1: Challenge Your Mental Models and Reframe Conversations with Alice Latino (38 minutes)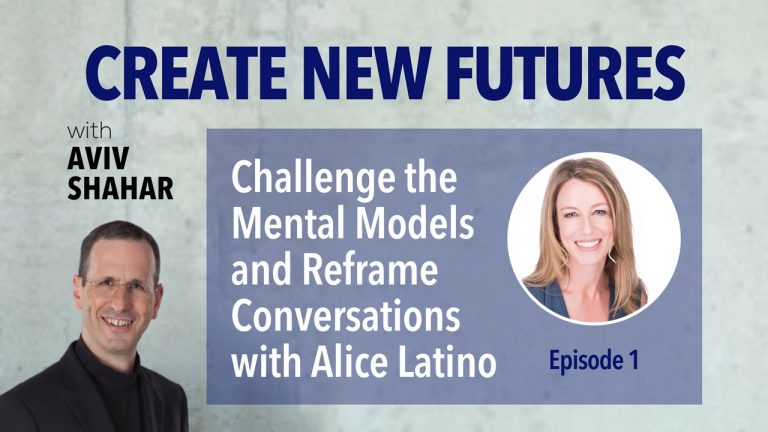 My guest conversationalist today is Alice Latino, Co-Founder at Heavenly Caregiver Services. Alice and I met fourteen years ago when she was the Regional Director at Emeritus Assisted Living. We collaborated on several projects there for her team as well as for others at Emeritus. Serving in various capacities for that organization, including Vice President of Operations, for over seventeen years, Alice positively impacted both the quality of care delivered to residents and the profit metrics within her Division's sixty properties and 5,000+ units.
From the time she was a very small child, Alice has demonstrated her incredible love for the elderly. She cherished her relationship with her grandparents, which truly shaped her life into one of gratitude and ignited her desire to help this population in particular. Alice nurtured this passion throughout her life, launching a career whose goal is to make a difference in the lives of seniors.
Listen in to our conversation as Alice shares insights from her vast leadership experience that sparked an exchange of ideas that you can begin to implement right away.
Essential Learning Points:
How to apply the "debrief" practice to cultivate learning environment
How a slight tweak in your schedule can make you more present in the here and now, enabling you to escape the "purgatory of anxious preoccupation of the next."
Why Alice believes in the importance of working closely with the caregivers and what we can all learn from caregivers.
Join me for more episodes of Create New Futures here.
---
© Aviv Shahar