Lead by Example with Monique Nolk – Episode 49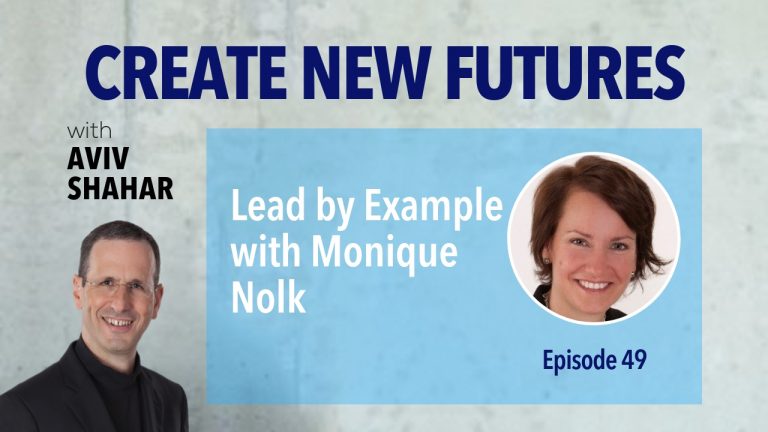 "Be yourself and enjoy what you're doing because life is too short."
Listen Here:
Episode Summary
Monique Nolk is the Vice President and Worldwide Head of Alliances at Hewlett Packard. She has extensive experience in shaping and negotiating complex deals, leading change and transformation initiatives, and connecting and influencing multiple functions and levels of an organization. In her previous role, she was the Vice President of Operations and merger and acquisition integrations at HP, where she led the integration of the $3B Aruba network acquisition.
In this episode, Monique reflects on her current role and breaks down the components of successful alliance and negotiation tactics, where working towards building mutually beneficial outcomes is of the utmost importance. Aviv and Monique discuss the nuances that must be balanced in order to achieve win-win scenarios for both parties involved. Monique shares the insights she has gained over the course of her career to a provide a detailed roadmap on how to arrive at these win-win scenarios. Her strategies include understanding the needs and objectives of those involved in the scenario, simplifying the complex, making the process personable and helping others to navigate through the scenario. Monique is a proponent of fact-based management, as it eliminates emotions that may potentially cloud judgement. Aviv and Monique also define leadership styles and philosophies that they believe are key to success. Finally, Monique offers the importance of treating people with compassion, regardless of culture, age or background.
Essential Learning Points:
Enjoying the Show?
Please comment below.
Share the podcast using the social links below.
Don't forget to SUBSCRIBE TODAY and leave a much-appreciated review in iTunes.